Description
Make Your Own Bonsai Experience
The Starter Bonsai Seeds Kit is an all-in-one premium set to get you started in growing your dream Bonsai tree. A lot of sets include a variety of basics but never the whole thing, well look no further. The Yugen kit has everything you need from sowing your seeds to crafting your desired Bonsai. A Bonsai tree is perfect for adding some green space and character to your home.
Bonsai trees add a calm presence to a home or could feature as a centrepiece for an urban garden. The trees are the perfect size for an ever-growing urban city. It's so important to have green spaces inside your home and a Bonsai is the perfect way to do this.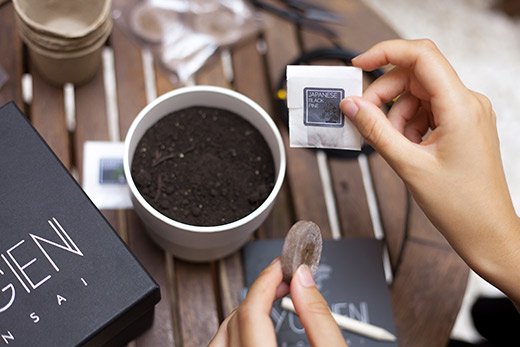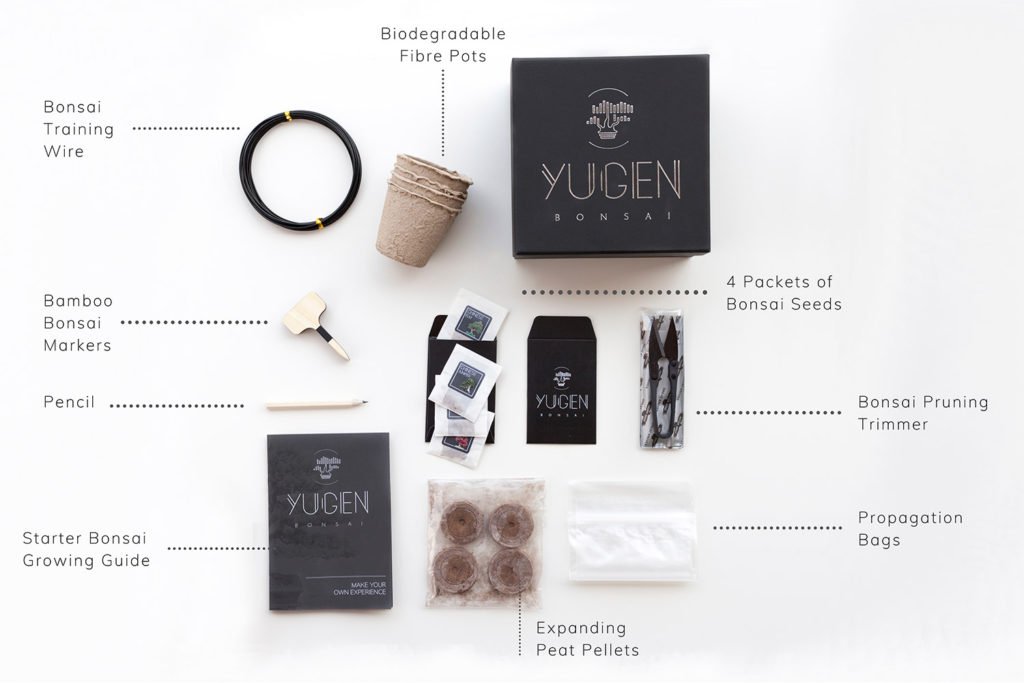 Four Classic Bonsai Seeds
The Cotoneaster is a hardy tree and is ideal for the UK as they adapt well to colder climates, blossoming with pink and white flowers before the orangey-red berries ripen in late Summer.
The Dwarf Umbrella is very common in Southeast Asia and has the ability to grow aerial roots adding more character to the Bonsai. This particular Bonsai tree is probably one of the easiest to grow and maintain, making it perfect for beginners.
The European Larch is a incredibly fast grower and ideal for beginners. The leaves are pale green turning to golden yellow in autumn. It has greyish bark that forms cracks and ridges in older specimens.
A very popular bonsai, the Korean Fir has an abundance of growth even in younger trees. It can withstand hot and cold climates, making it perfect for many countries.
We only have a select number of Box Sets with these incredibly popular seeds!