Description
Make Your Own Bonsai Experience
The Blue Spruce Bonsai Growing Kit is a high quality all-in-one set to get you started in growing your dream Bonsai tree. A lot of sets may include a variety of basics but never the whole thing, well look no further. The art of Bonsai is an experience to be enjoyed.
Bonsai trees add a calm presence to a home or could feature as a centrepiece for an urban garden. The trees are the perfect size for an ever-growing urban city. It's so important to have green spaces inside your home and a Bonsai is the perfect way to do this.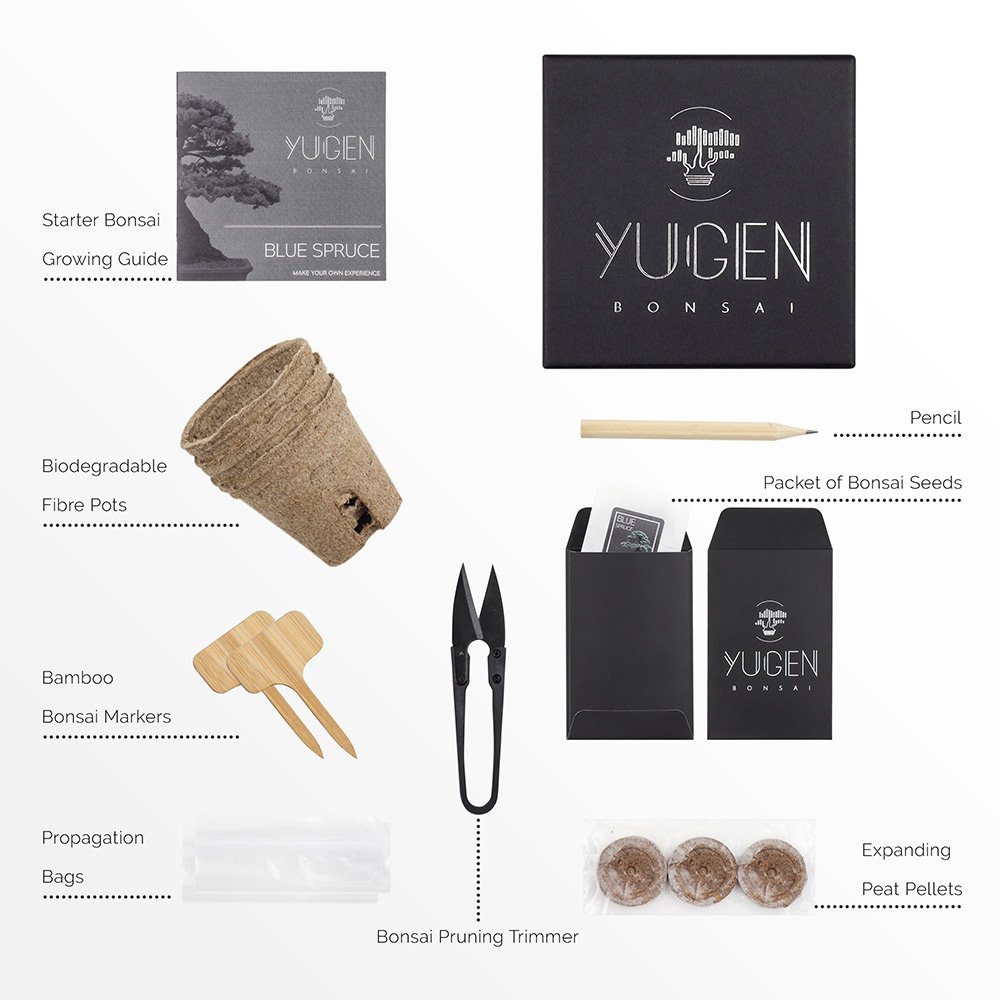 Blue Spruce Bonsai Tree
The Blue Spruce tree is strong looking with colours that can vary from dark green through all shades of blue-green to powder white blue. This tree is a brilliant way to add some subtle colours to your home.
The Colorado Blue Spruce is a very popular choice for Bonsai, but is also a familiar Christmas tree in several parts of the World. The tree will suit any home all year-round, and you can add some decorations in the festive season.
Check out our other starter kits...