Description
PSEUDOLARIX AMABILIS - Golden Larch
Moderate difficulty – 3/5

Daily throughout the growing season, keep moist in winter
Bright green needle-like foliage, turning golden yellow in autumn.
Suitable for Formal Upright, Informal Upright, Slanting, Windswept, Cascade, Semi-Cascade, Literati, Broom, Group Planting
Its most striking feature is its soft, needle-like leaves, which emerge in a brilliant shade of golden-yellow, transforming your home into an autumnal wonderland. As the seasons change, the needles gracefully transition to a warm, golden-bronze.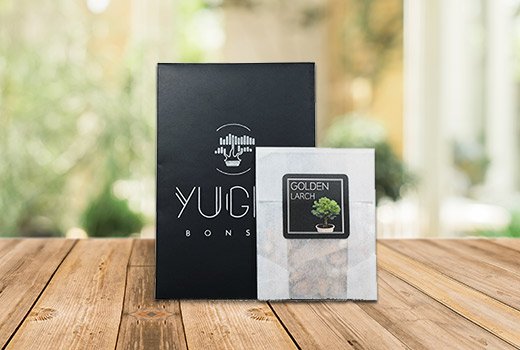 This deciduous conifer is known for its symmetrical, pyramidal shape, and its slender, drooping branches create an elegant, cascading effect. As it matures, the Golden Larch produces small, spherical cones that further enhance its visual appeal. These trees are highly adaptable and thrive in various soil types, making them a versatile and low-maintenance addition to any home.
Packet includes 30 seeds and an electronic Golden Larch Bonsai Tree Growing Guide