Description
Prune and trim your Bonsai root system to maintain the tree's health and help with repotting with these heavy duty Root Cutters. Suitable for most Bonsai trees with roots up to 15mm thick.
Prune, shape and style your Bonsai just the way you want it with these heavy duty Pruning Scissors. This tool is for perfect for Bonsai beginners looking to get more hands on and creating your dream design.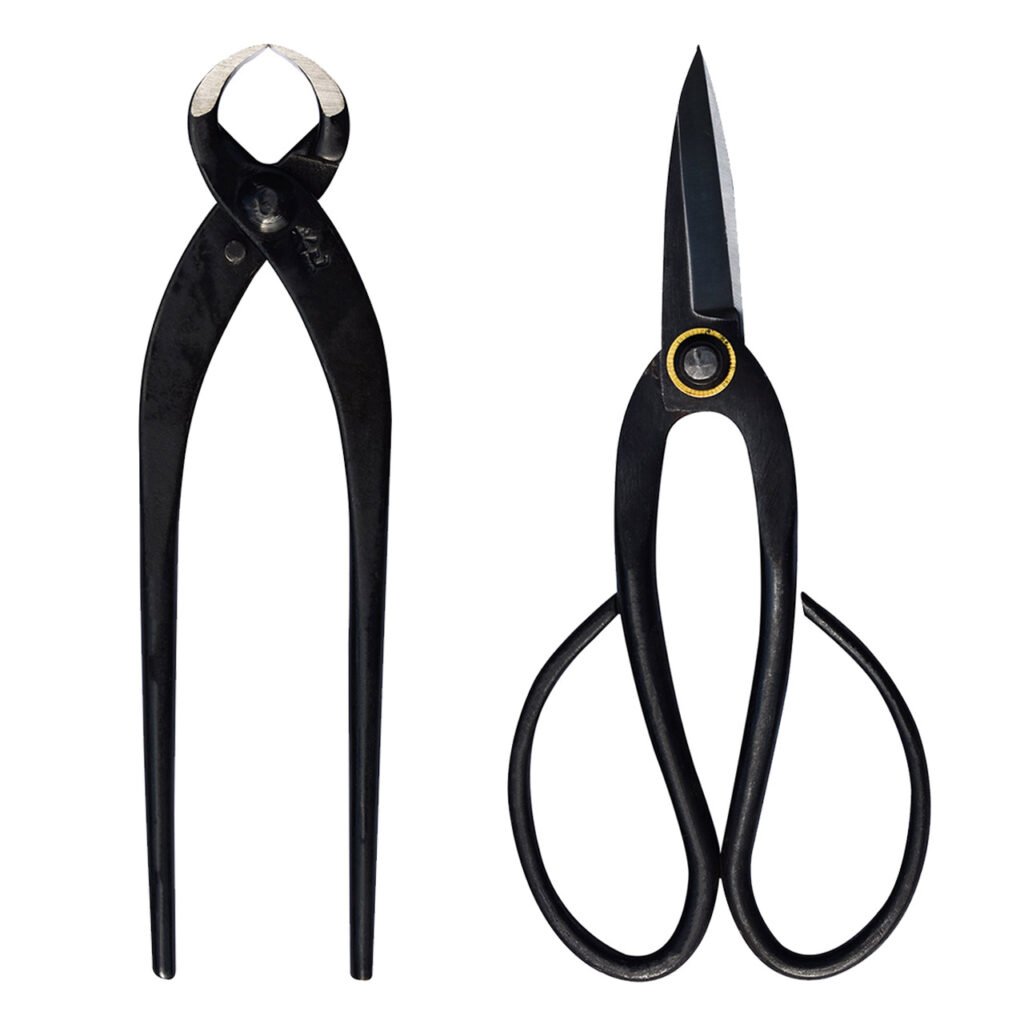 Precisely remove large branches at the trunk of your tree with these high-quality Bonsai Concave Cutters. The concave cut left behind fills over itself in time leaving little to no scar, with the new cambium forming.
Carefully prune branches or the trunk with these high-quality Bonsai Knob Cutters, leaving an almost spherical cut on the branch thereby allowing it to heal flush with the surface. This tool can be used to whittle away at konbs too large to prune in one cut, and for initial rough shaping of jins and deadwood.